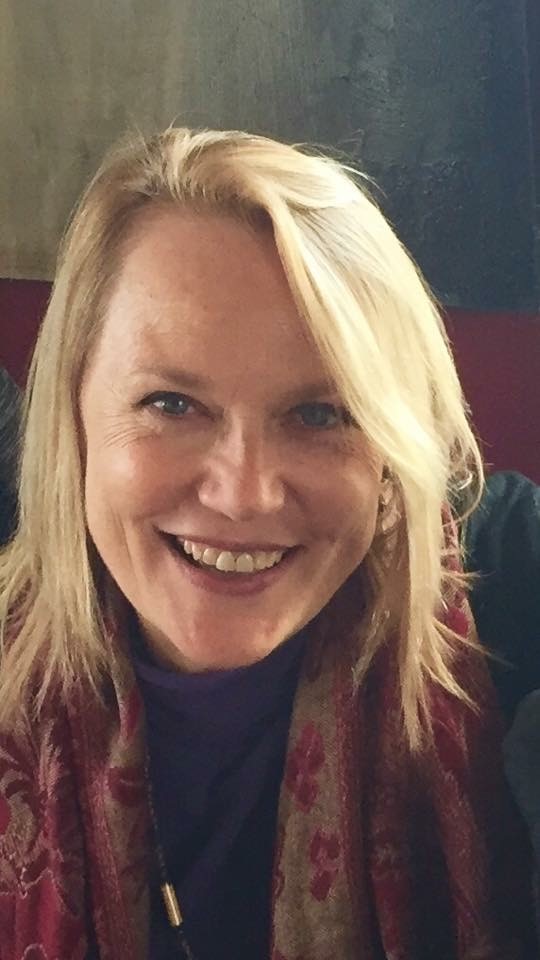 Lauren Hooker
Music leader
Lauren Hooker hails from the New York Metropolitan area where she began her wide and varied career as an educator, performing and recording artist, as well as an arts activist. 
As an accomplished jazz vocalist and composer, Lauren has performed and/or recorded with some of the most prominent world class jazz musicians of our time including the late and great pianist Mal Waldron (who accompanied Billie Holiday, etc!); bassist Rufus Reid (who coproduced her cd debut); bassists Mike Richmond and Reggie Workman; the late Vic Juris on guitar (whom she co-wrote originals with) and Scott Robinson on reeds to name several. 
She began her career in the early 80's, performing steadily at some of New York City's hot spots that includes The 55 Bar in Greenwich Village, The Angry Squire in Chelsea, Barry Harris' Jazz Cultural Theater, Smoke Jazz Club on the upper west side, as well as The Greenwich Village Jazz Fest, as well as The Cape May Jazz Festival down the Jersey shore. She has three critically acclaimed cds that feature jazz standards, her original compositions and her lyrics set to jazz standards. Her recordings have been played on radio stations worldwide and she has been an invited guest on numerous television and radio programs including the jazz stations WBGO and WKCR in NYC. 
Ms Hooker received her Bachelor of Arts in Music Education with a concentration in theater from Fairleigh Dickinson University and  is certified as an Orff Schulwerk instructor from Bloomingdale House of Music in Manhattan under the direction of Danai Gagne who was a protege of Carl Orff. She continued her studies in Choral Technique and Jazz Vocals at Manhattan School of Music with Sheila Jordan, Jazz Theory at Rutgers University with Kenny Barron, and jazz improvisation with Bobby McFerrin at The Omega Institute in Rhinbeck, New York. 
Dedicated to the education of young and old alike, Lauren is the former music teacher at Bank Street School for Children, a world renown Progressive School on the upper west side in NYC. While teaching music and developing curriculum at Bank St and in several Montessori Schools in the Northeast, Lauren developed her Arts in Education Company: Musical Legends, LLC. Her repertoire includes a "Jazz 4 Kids" show, a "Blues for You"and a "Paint the Music" show, as well as Native American, African, Chinese and Brazilian stories brought to life with music, giant masks, dance and movement. Her unique and interactive brand of storytelling: "teaching cultures through the arts and arts through the cultures" has afforded her opportunities to perform in countless schools, museums, houses of worship, libraries, art centers and festivals nationwide including shows in the Virgin Islands; commissioned works for St John the Divine in NYC; and in 2019 she travelled across the country with her "Celebrate Diversity Tour" that highlighted her storytelling and her original song "Hate Has No Home Here". 
She has worked with some of the most prominent Arts in Education companies in the northeast including Arts Horizons, Arts for Kids, as well as The Arts Council of the Morris Area, conducting teacher training symposiums, performances, and artist in residency workshops. 
As an arts activist, Lauren founded several non-profit arts organizations including the Teaneck Cultural Arts Coalition, First Night Teaneck and Festival of Arts, a project of the Puffin Foundation, LTD. Serving as Artistic Director, Lauren, with a host of volunteers, produced award winning concert series, festivals, arts workshops, symposiums and newsletters for the community with the mission: "Celebrating Cultural Diversity through the Arts".
Lauren currently resides in Scottsdale, Arizona and, while continuing to pursue an active performance career, teaches piano remotely, as well as in her home studio. She recently performed at the world renowned jazz club – "The Nash" to a sold out house with several standing ovations. She was also a featured performer at The Tempe Arts Festival last Fall and again this past Summer.